Each month Yon-Ka Paris features our top spa partners as a way of helping you find the very best when it comes to luxury skincare experiences. Due to their commitment to excellence when it comes to high touch, luxurious professional spa treatments, we award Orange Poppy Spa our February 2021 "Spa of the Month".
At Orange Poppy Spa, guests are encouraged to live from a place of overflowing confidence, energy, and love. Self-care is the key to health and happiness, and the licensed estheticians at Orange Poppy are ready and waiting to deliver the treatments and services you need to look and feel your best.
Read on to hear what owner Perrin Chipouras has to say about the services and treatments available at Orange Poppy Spa in Boulder, CO.
What Makes Orange Poppy Spa Unique?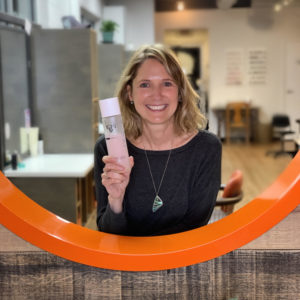 Orange Poppy Spa is renowned as one of the best spas in the Rocky Mountain States Region. Driven by their core values, what makes this spa stand out is the commitment to cultivating confidence.
Perrin Chipouras, owner of Orange Poppy Spa, believes self-care is the key to confidence. When you look and feel authentic and vibrant, you can live from a place of overflowing love, energy, and confidence. She believes you carry that confidence in everything you do, creating a powerful ripple effect that brings health and happiness to others.
At Orange Poppy Spa, guests experience the luxury of French beauty with the spirit of Aloha. Chipouras strives to ensure that every guest feels at home and, through effortless service, that they leave feeling more like themselves. Guided by additional core values including Ingredients Matter, Honor Time, Get Curious (Not Furious), and Be 100% Responsible, Orange Poppy Spa creates a culture of mutual respect, professionalism, success, and fun.
Featured Services and Treatments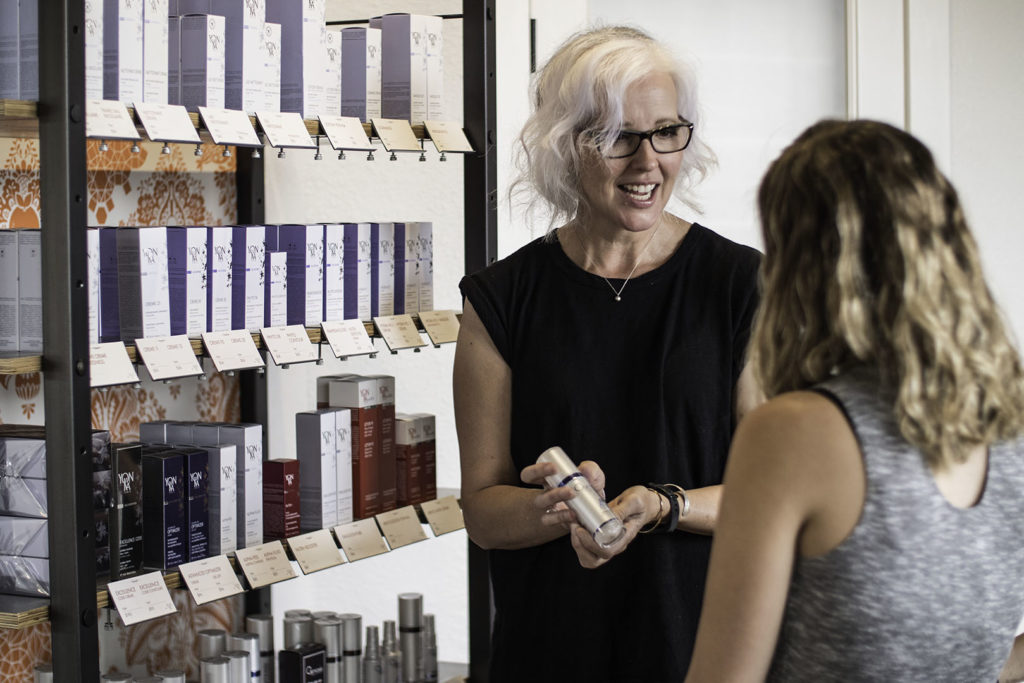 Orange Poppy Spa offers a generous spa menu featuring hair, skin, and nail services as well as waxing and tinting. Owner Perrin Chipouras understands that some days it can be a struggle to feel like you're enough, but a little self-care makes all the difference. When your self-care needs are met, you shine with confidence and the ripple effect of your radiance can have an extraordinary impact.
At Orange Poppy Spa YOU are the priority. Licensed estheticians are standing by to deliver outstanding service to help you simplify your self-care process and feel great in the skin you're in.
Some of the specialized spa services Orange Poppy Spa has to offer include:
Radiance Facial – A classic European spa facial that promotes repair and remodeling in the skin while restoring your natural glow and energy.
Better Than 8 Hours of Sleep Facial – A luxurious facial that includes specialized massage techniques and professional-grade products to target wrinkles and deliver intense hydration and radiant complexion.
Nanoneedle Infusion – A clinical facial that provides an instant glow, stimulating circulation, encouraging collagen production, and visibly softening fine lines.
Ultimate Medi-Facial – A customized facial featuring multiple modalities of state-of-the-art technology to remodel, smooth, lift, firm, and visibly soften fine lines and diminish scarring.
In addition to their custom facials, Orange Poppy Spa also offers high-tech treatments like microcurrent, microdermabrasion, and dermaplane. Waxing and tinting services are available as well, as are a variety of hair and nail services. Try a made-to-order "facial for your hair" to strengthen and repair everyday damage caused by heat styling and chemical treatments!
Orange Poppy Partnership with Yon-Ka Paris
Yon-Ka professional treatments are the heart and soul of Orange Poppy Spa. Guests of the spa seek results-oriented services that are good for them and good for the world. One of their most popular services is the Better Than 8 Hours of Sleep facial featuring Yon-Ka's Excellence Code professional treatment along with microcurrent technology.
Here are some of the luxurious Yon-Ka products and treatments featured at Orange Poppy Spa:
Hydralessence Facial Treatment – This ultra-hydrating facial treatment is ideal for dehydrated skin, designed to soothe, rebalance, and renew the skin. Delivered with the care of Yon-Ka professional technique, this indulgent treatment is your secret to healthy, hydrated skin.
Alpha Vital Treatment – Counter the visible signs of aging with the Yon-Ka Alpha Vital Treatment. This treatment recharges and regenerates the skin with the power of organically sourced AHA and BHA paired with a rejuvenating face and neck massage.
Yon-Ka Emulsion Pure – This regenerating emulsion is formulated specifically for blemish-prone skin, designed to calm inflammation, balance sebum production, and leave skin feeling refreshed and healthy. It is made with 98% natural ingredients and powered by Yon-Ka Quintessence.
Yon-Ka Alpha Contour – Activate natural cell renewal with this regenerating contour cream. This non-greasy formula hydrates the skin and smooths away fine lines and wrinkles while a blend of revitalizing fruit acids softens the skin around the eyes and lips.
Yon-Ka Alpha Fluide – Activate cellular renewal with this ultra-hydrating day emulsion. Powered by a bountiful collection of fruit extracts, this formula soothes and hydrates the skin, absorbing quickly to give the skin a natural glow.
Owner Perrin Chipouras is a personal fan of Lotion Yon-Ka PS – she uses it as a full-body treatment each time she gets out of the shower. Her go-to moisturizer is Yon-Ka Nutri Defense, an intense repairing cream enriched with a concentrated blend of nourishing probiotics and prebiotics. No matter what brings you to Orange Poppy Spa, rest assured you'll be treated well, and you'll leave feeling better than ever.
Let's block ads! (Why?)
Powered by WPeMatico